Hanham Hall
Scope of Work:
The construction of 186 new sustainable homes with the target of being the first scheme in Britain to meet the Zero-Carbon Standard.
Alongside this prestigious new build residential development, refurbish and repurpose the Grade II listed Hanham Hall.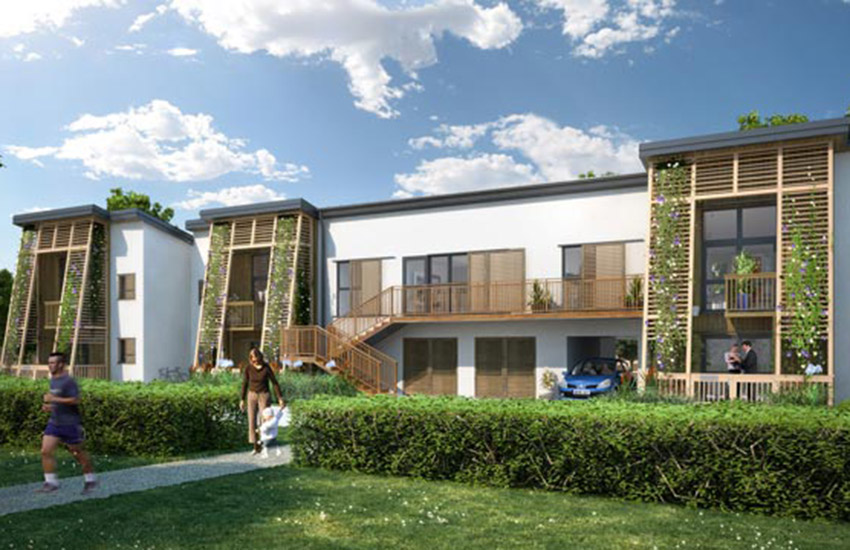 The Clients Requirements:
Barratt Homes wanted a contractor committed to helping them achieve their ambition of being the first national home builder to complete a large development to the Zero-Carbon standard. They required a contractor with the experience to lend valuable input into the design and construction in order to meet the stringent requirements of the project.
How We Helped:
Cook and Harris were invited to early design meetings and offered their industry experience in providing a robust and deliverable scheme which would meet the projects aims. Cook and Harris took on the full mechanical design of the existing grade II Hanham Hall in its development to a community space and offices.
Cook and Harris were able to provide valuable input on a project with two very different schemes. We had both the expertise and depth of staff to deliver both modern cutting edge homes and a grade II listed, 16th century commercial project.
The Outcome:
Barratt Homes delivered the project at significant pace driven by excellent sales. The project was of an exceptional standard and was recognised for numerous awards. Cook and Harris are happy to have been a part of the team that made this happen.
Links:
http://www.barrattdevelopments.co.uk/showcase/hanham-hall-bristol
Other projects we have worked on: