Royal View Apartments
Scope of Work:
Plumbing and mechanical works to 45 high specification luxury apartments and 2 A3 commercial units at the Bath Western Riverside project.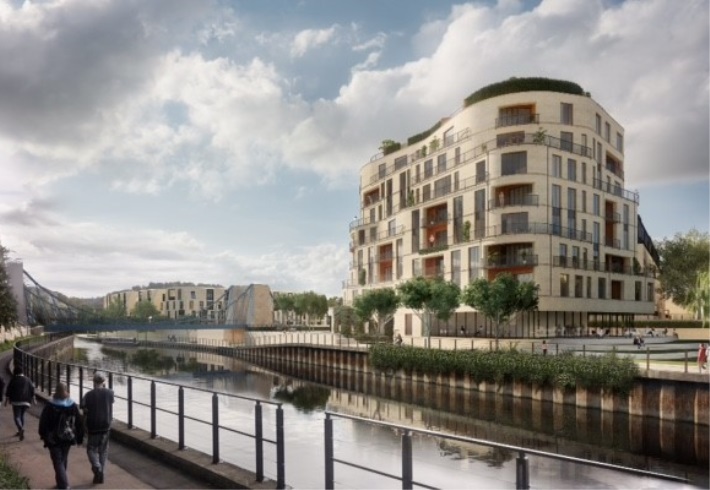 The Clients Requirements:
Crest Nicholson Regeneration showed great trust in Cook and Harris to work on their flagship project for 2016-17. The Royal View Apartments are an extremely high specification luxury residential units in the centre of Bath. As the jewel in an already prestigious project Crest Nicholson were very keen to ensure that quality was the first and last concern for the project.
How We Helped:
Having completed a number of phases at the Bath Western Riverside we were able to offer a detailed knowledge and experience of the site to carry forward into the new project. Crest Nicholson showed faith in Cook in Harris following on from several projects completed on time and to a good standard. We assisted with the specification of the sanitary ware and trade co-ordination working closely with Crest Nicholson to achieve workable solutions to suit the bespoke project.
The Outcome:
Royal View Apartments completed in October 2017 with Cook and Harris delivering on the requirement for a high specification and quality product. We completed in good time with snagging and commissioning diligently carried out in advance of handover.
The project has been the recipient of Heath and Saftey and NHBC pride in the job awards. At the time of writing it is in contention for some prestigious national awards and Cook and Harris are delighted to be a part of the team.
Links:
Other projects we have worked on: