The Dorville
Scope of Work:
The refurbishment of the Dorville Hotel in Weston Super Mare following a fire some years earlier. The building would be repurposed as 20 apartments.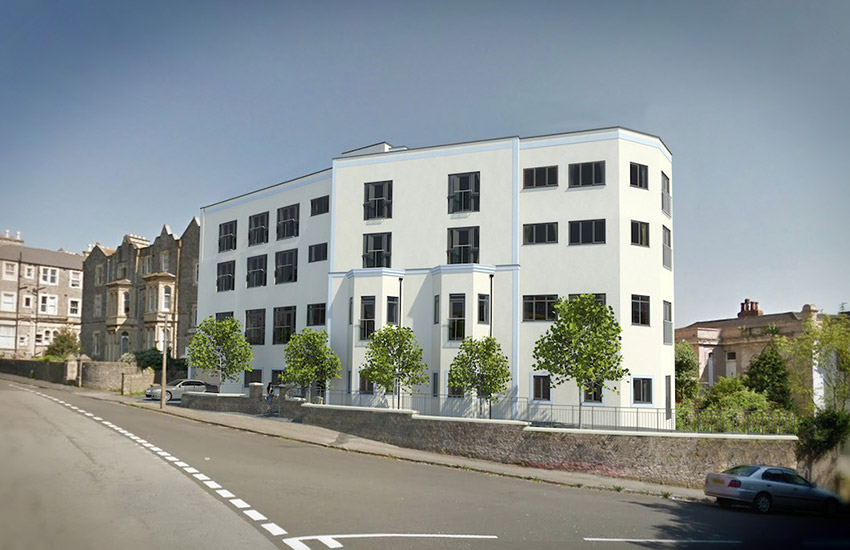 The Clients Requirements:
Sustainable Britain wanted to develop the property as 20 luxury apartments based on planning which had already been secured. The client had an open brief and wanted a contractor with the experience to offer a full brief, specification and design to meet their vision and construction budget.
How We Helped:
Cook and Harris were required to put together a full proposal for the project including specifications, product selections and the basics of a scheme which would meet the client's expectations, budget and all relevant regulations. We were rewarded with the contract for the project and went on to deliver a design and installation which exceeded all three criteria.
The Outcome:
The Dorville has been turned from an eyesore derelict building into luxury apartments. There were numerous construction challenges in repurposing the building, routing services and locating plant which we helped overcome, working with our fellow team members throughout the project. The resulting building provides modern accommodation with sanitary ware, heating systems and communal services which complement the building, still working with the proportions and character of a 1930's hotel.
Links:
Other projects we have worked on: